STONE QUARRY COURSE
6,029 Yards / Par 70
The Course
As a tribute to the many fine courses of Pete Dye, mentor to the Schmidt-Curley team, this course showcases all the wild-ride features associated with his designs. Railroad tie sleepers, abrupt mounds, and moguls, long sandy waste bunkers, devilish sometimes small greens and rail-road car bridges all create a distinct look. These features are proven all the more dramatic as the course snakes through ancient volcanic quarry's supported by steep rock walls and timbers. The dramatic landscape features remnants of days past including coal cars, railroad tracks, and abandoned mining equipment. The course is rather "sporty" in nature, demanding shot making over brute strength and provides a welcoming option to many of today's long courses.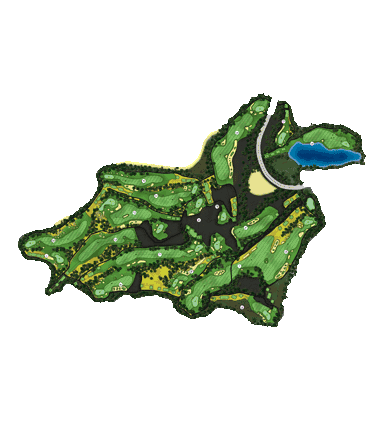 6,286SF (584 Square Meters)

Average Green Size

38 Yards

Average Fairway Width
Course Architect
Brian Curley · Schmit-Curley Design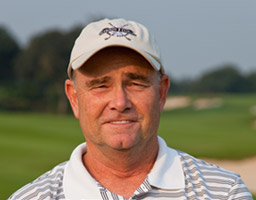 Course Architect
Brian Curley · Schmit-Curley Design
Schmidt-Curley Design is responsible for crafting 10 of the 12 courses at storied Mission Hills Golf Club — the "World's Largest Golf Club" — and designed and built all 10 layouts at Mission Hills Haikou. Acclaim for Schmidt-Curley includes Asian Golf Monthly's #1 Golf Course Architect in Asia-Pacific, and recent recognition from Golf Inc. magazine as one of the world's "most influential" design companies.



Pete Dye Inspired Design.
Railroad Tie Bunkers.
Rock Quarry/Railroad Theme.
Golf Course Features (6) Par 3's.
Frequent Use of Collection/Chipping Areas Around Greens.
Long Sandy Waste Areas Complimented by Small Pot Bunkers.