NORMAN COURSE
7,228 Yards / Par 72
The Course
Norman Course. Greg Norman built a reputation designing challenging golf courses wrought in the traditional stylings of his native Australian Sand Belt. His 7,228-yard offering at Mission Hills follows suit, as narrow fairways surrounded by long, native grasses and dense forest vegetation contribute to the layout's reputation as one of the most difficult courses in Asia. The front nine meanders through dramatic mountain ridges and hillsides, while the back nine lays gingerly in one of the property's many lush valleys.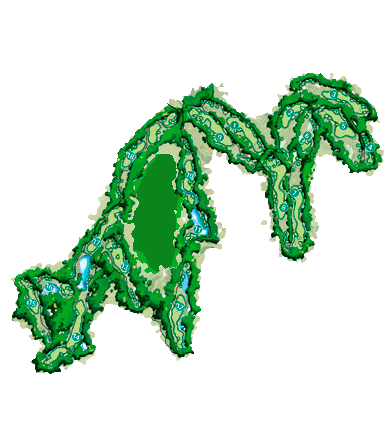 5,274 SF (490 Square Meters)

Average Green Size

44 Yards

Average Fairway Width
Course Designer
Greg Norman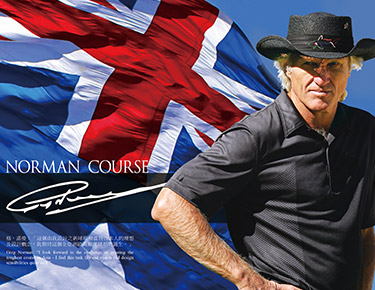 Course Designer
Greg Norman
Nicknamed the "Great White Shark," Australian Greg Norman was regarded the world's top player for a decade. He won nearly 90 international tournaments during his career, including the 1986 and 1993 British Opens. Norman has since made a name for himself in the business world, with ventures ranging from course design to vineyard ownership.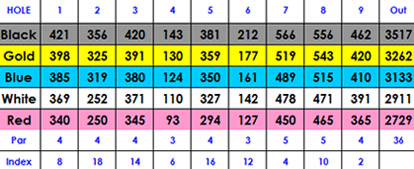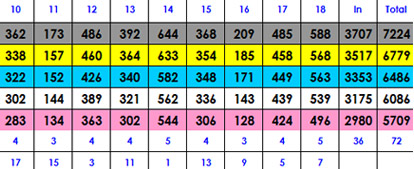 -One of the Most Challenging Courses in Asia
-Fairways Are Surrounded by Tall native Grasses
-Authentic Australian Sandbelt Bunkers With Steep Sand Flashes
-Dramatic Views Through Steep, Picturesque Valleys