2022 MEMBER'S LOYALTY REWARD PROGRAM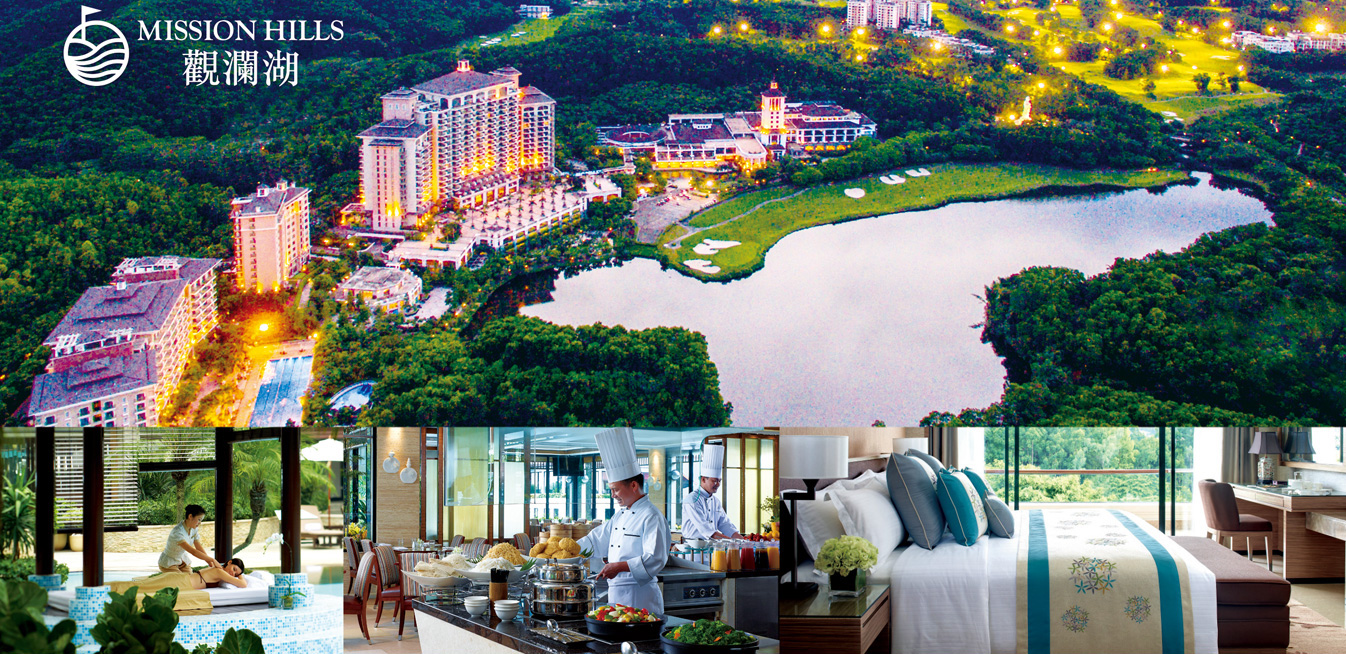 Member's Loyalty Rewards:

10,000/points

30-minute body scrub treatment at Mission Hills Spa

10,000/points

Member's Loyalty Rewards:

30-minute body scrub treatment at Mission Hills Spa

20,000/points

RMB100 dining coupon at Mission Hills (excluding tobacco products)

RMB 300 room coupon for Mission Hills

RMB100 cash coupon for MH merchandise at Pro Shop(excluding promotional items)

1LB mixed fruit cream cake at Mission Hills

QQ hang treatment or 60-minute aromatherapy massage treatment at Mission Hills Spa

20,000/points

Member's Loyalty Rewards:

RMB100 dining coupon at Mission Hills (excluding tobacco products)

RMB 300 room coupon for Mission Hills

RMB100 cash coupon for MH merchandise at Pro Shop(excluding promotional items)

1LB mixed fruit cream cake at Mission Hills

QQ hang treatment or 60-minute aromatherapy massage treatment at Mission Hills Spa

30,000/points

RMB200 dining coupon at Mission Hills (excluding tobacco products)
RMB 500 room coupon for Mission Hills
Intensive Aqua Face Care at Mission Hills Spa


30,000/points

Member's Loyalty Rewards:

RMB200 dining coupon at Mission Hills (excluding tobacco products)
RMB 500 room coupon for Mission Hills
Intensive Aqua Face Care at Mission Hills Spa


40,000/points

90-minute signature body massage treatment at Mission Hills Spa

40,000/points

Member's Loyalty Rewards:

90-minute signature body massage treatment at Mission Hills Spa

50,000/points

One weekday 18-hole green fee coupon
RMB400 dining coupon at Mission Hills (excluding tobacco products)
One night accommodation in Grande Premiere Room at Mission Hills Hotel

50,000/points

Member's Loyalty Rewards:

One weekday 18-hole green fee coupon
RMB400 dining coupon at Mission Hills (excluding tobacco products)
One night accommodation in Grande Premiere Room at Mission Hills Hotel

60,000/points

Pure Oxygen facial treatment at Mission Hills Spa

60,000/points

Member's Loyalty Rewards:

Pure Oxygen facial treatment at Mission Hills Spa

120,000/points

Three weekday 18-hole green fee coupons
RMB1,000 dining coupon at Mission Hills (excluding tobacco products)
One-night accommodation in Grande Premiere Suite at Mission Hills (for weekdays only)

120,000/points

Member's Loyalty Rewards:

Three weekday 18-hole green fee coupons
RMB1,000 dining coupon at Mission Hills (excluding tobacco products)
One-night accommodation in Grande Premiere Suite at Mission Hills (for weekdays only)
Note:
1. Payments for meeting, banqueting, tournaments and events, special packages and promotional offers, monthly membership fees, property management and utilities fees, property purchases or any related transactions are not eligible for the Members' Loyalty Reward Program.
2. The bonus point accumulation is structured base on RMB1 spent = 1 bonus point.
3. Members will earn double bonus point during the month of birth, RMB1 spent = 2 bonus points.
4. The bonus point accumulation begins from January 1 to December 31 of every calendar year.
5. Gifts redemption can be made from January 1 to June 30 of the following year.
6. Redemption of green fee and hotel stay are applicable to all Mission Hills properties in Shenzhen, Dongguan and Haikou.
7. The gifs available for redemption shall be based on the latest version of the Members' Loyalty Reward Program, which is subject to any change made by Mission Hills without prior notice.
8. Mission Hills Golf Club/Mission Hills Country Club reserves the final right of decision on all matters and disputes concerning this program.
2022 Birthday Offers Just for You:

20% Food and Beverage Discount

– Enjoy a 20% discount when dinning at Mission Hills' restaurants;

– Not applicable to dried foods, cigarette and alcohol beverages, and cannot be used in conjunction with any other offers, while no minimum charge is applied;

Special Golf Package with Your Guests

– When playing a round of golf with three guests at one time (seven guests for Chartered Diamond Member at maximum), you may enjoy a RMB200 cash discount on your caddie and cart fees, while green, caddie and cart fees for one guest will also be waived.

20% Pro Shop Discount of regular price on Mission Hills Merchandise

– Enjoy a 20% discount of regular price on purchases of any Mission Hills merchandise.

"Buy 1 Get 1 Free" Offer on Body Message, Facial Treatment and Spa Packages

– Enjoy "Buy 1 Get 1 Free" offer on Body Message, Facial Treatment and Spa Packages at Mission Hills Spa (excluding Foot Reflexology, Chinese HealingTherapy, Nail Treatment and Retail items );

– The rate of the complimentary package shall not exceed the paid one;

– The purchased and complimentary packages shall be used within the entitled member's birthday month at Mission Hills Spa.

"Buy 1Get 1 Free" Offer on Hotel Accommodation

– Enjoy "Buy 1 Get 1 Free" offer on hotel accommodation at Mission Hills Resorts;

– The complimentary room rate will be equal or lesser value to the paid room(including a maximum of two breakfasts for each room);

– The complimentary room offer must be used within the member's birthday month, and cannot be used during any special tournaments. Late redemption will not be accepted.

– The complimentary room offer is only available at Mission Hills Shenzhen and Dongguan.

Terms & Conditions

– The above offers are only available at Mission Hills Shenzhen, Dongguan and Mid-Valley .

– All offers are non-transferable and valid only once for each member during their birthday month.

– Members may enjoy these offers in accordance with their membership privileges. Please present membership card for redemption.

– All expenses incurred within the month of birth will earn double bonus point.

– Mission Hills Golf Club /Mission Hills Country Club reserves the final right of decision on all matters and disputes concerning these offers.

For further enquiries, please contact us via (86 755) 2801 8000