NBA BASKETBALL SCHOOL OPENS AT MISSION HILLS HAIKOU
Managed and operated by NBA-trained team overseeing coaching and player development
Enhance Biomedical Appointed Official Partner for Medical & Rehabilitation Center
HAIKOU, HAINAN, 8 April 2021 – The NBA Basketball School at Mission Hills Haikou, developed in partnership with the Mission Hills Group, celebrated its official opening today. This marks the culmination of the comprehensive basketball development at the Haikou resort, which includes a NBA Exhibit & Store, which opened in 2018.
The NBA Basketball School at Mission Hills Haikou will be open to male and female players, from junior level to professionals.  The school will include five indoor courts and other state-of-the-art facilities to support coaching and player development, including gyms, a medical & rehabilitation center, indoor swimming pool, players' accommodation and more.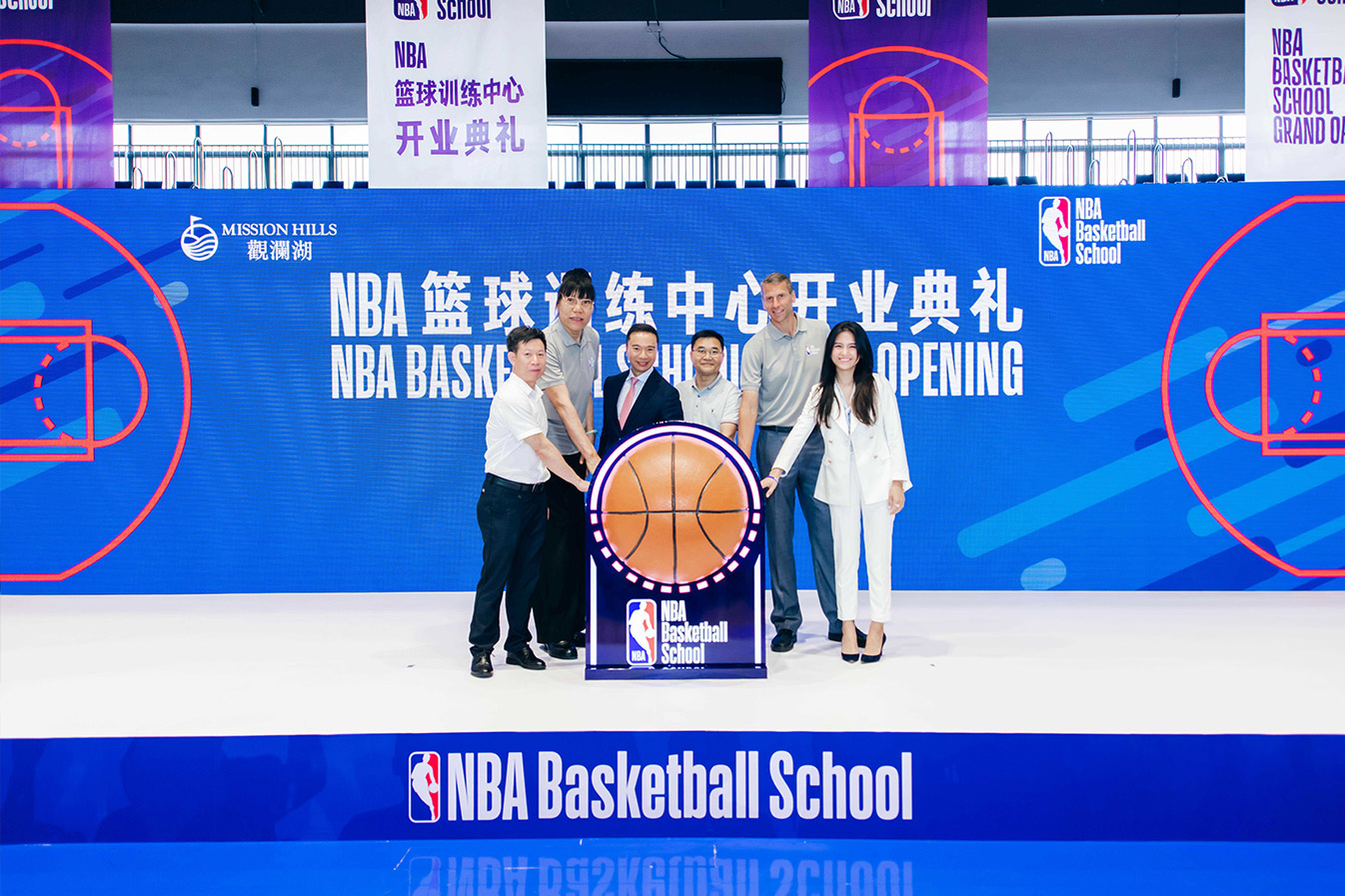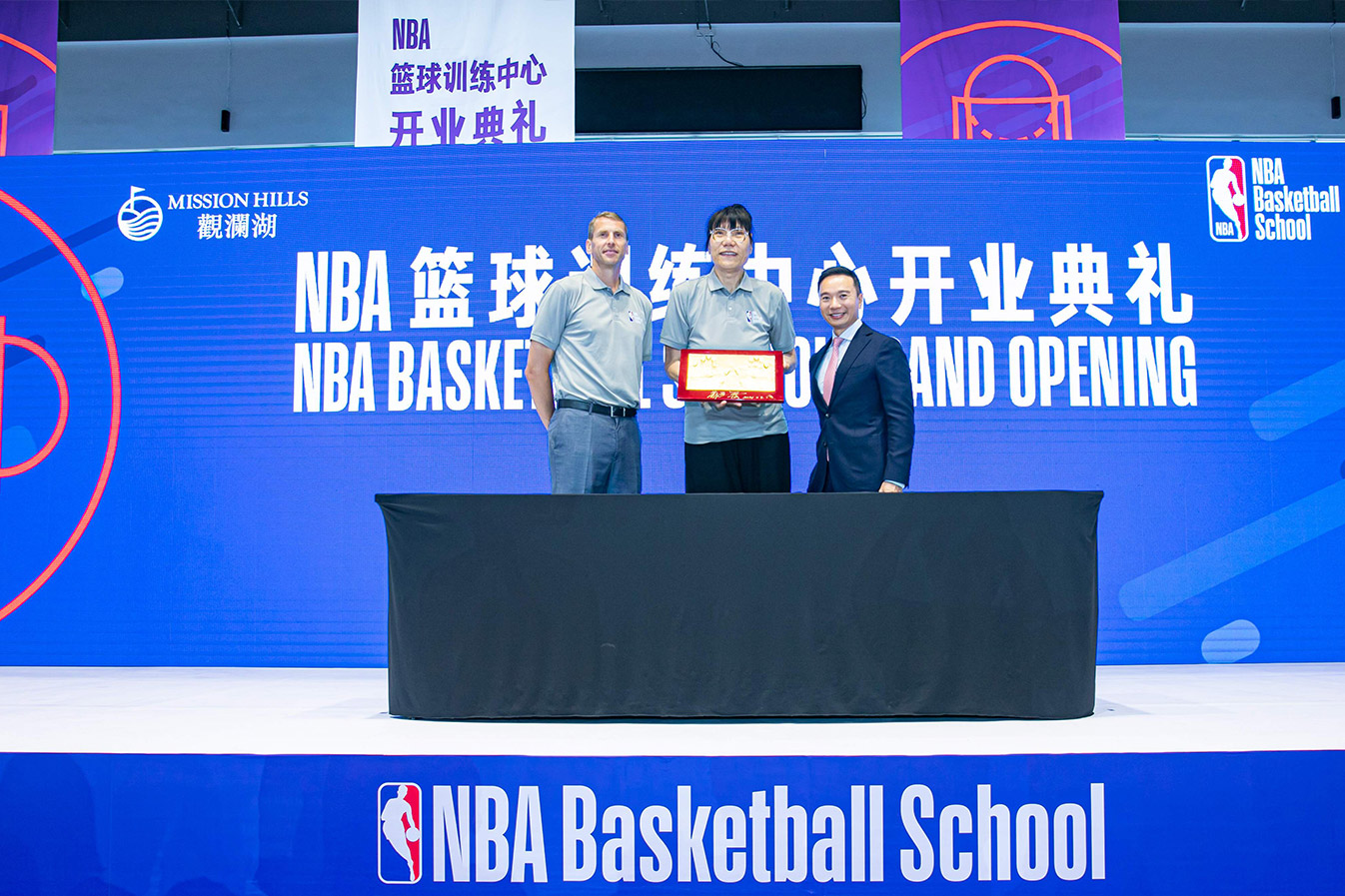 NBA China will operate and staff the facility with NBA-trained coaches and provide the basketball development curriculum.  NBA players and legends will visit the school to provide additional instruction and help foster player development.
Mr. Tenniel Chu, Vice-Chairman of Mission Hills Group, said: "We're proud to partner with NBA in opening a new chapter of basketball development in China. Sports have always been at core of our DNA, and we will continue to connect China to the world, and the world to China through the common language of sports.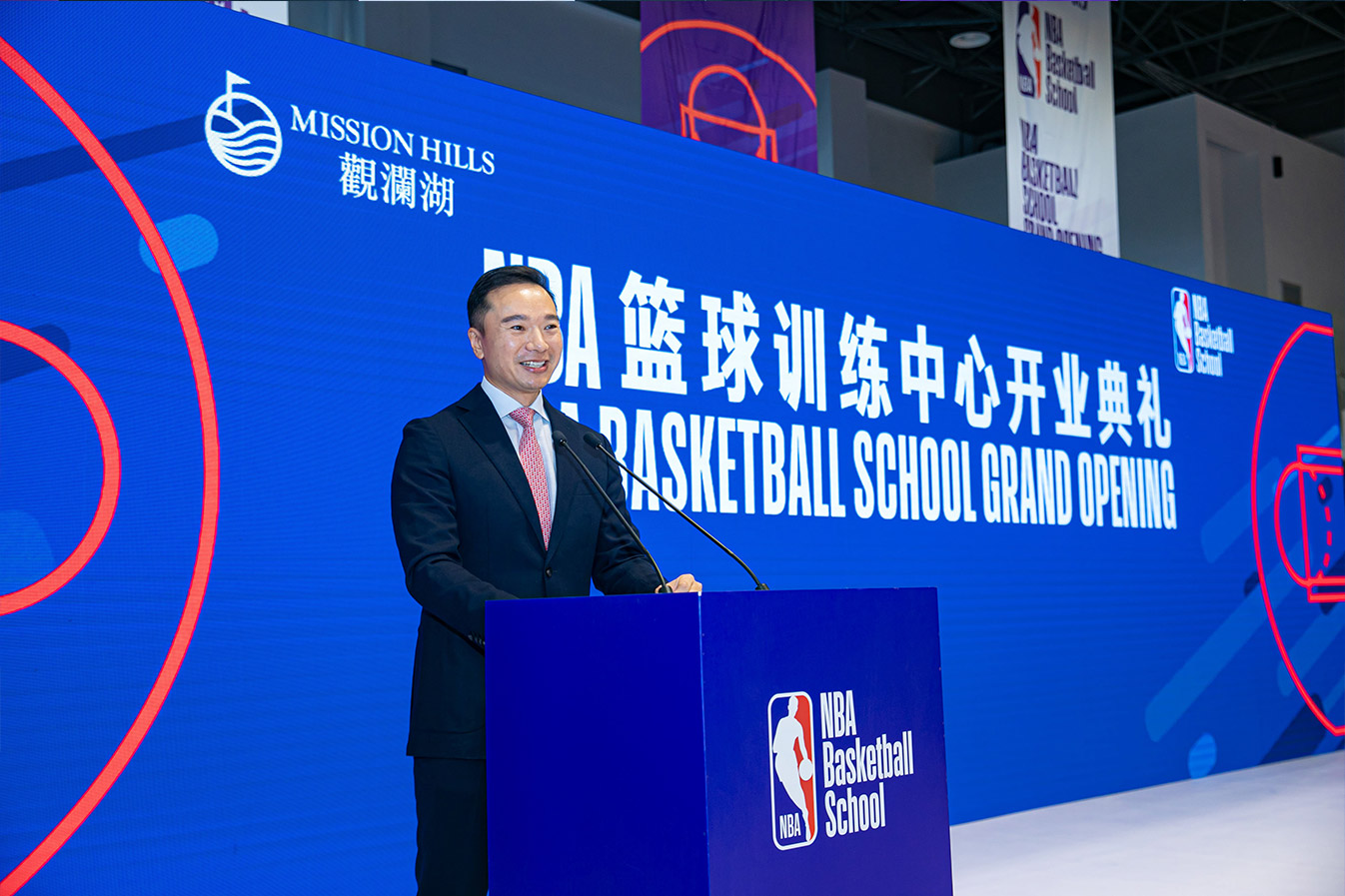 He added, "Complemented by the offerings at Mission Hills Haikou, we aim to develop the NBA Basketball School as the training base of all Chinese youths in Southern China and to popularise the game across the country, home to more than 330 million NBA fans."
At the official opening, Mr. Chu was joined by WNBA legendary player Ms. Zheng Haixia, Mr. Liu Pingjiu, Inspector of Hainan Provincial Department of Tourism and Culture, Mr. Chen Chaofang, Deputy Secretary-General of the Haikou municipal government, Mr. Zhang Wenzheng, SVP of Global Partnership at NBA China, Mr. Greg Stolt, VP of Basketball Operations at NBA China, as well as and Ms. Ling Kaijun, President of Enhance Biomedical.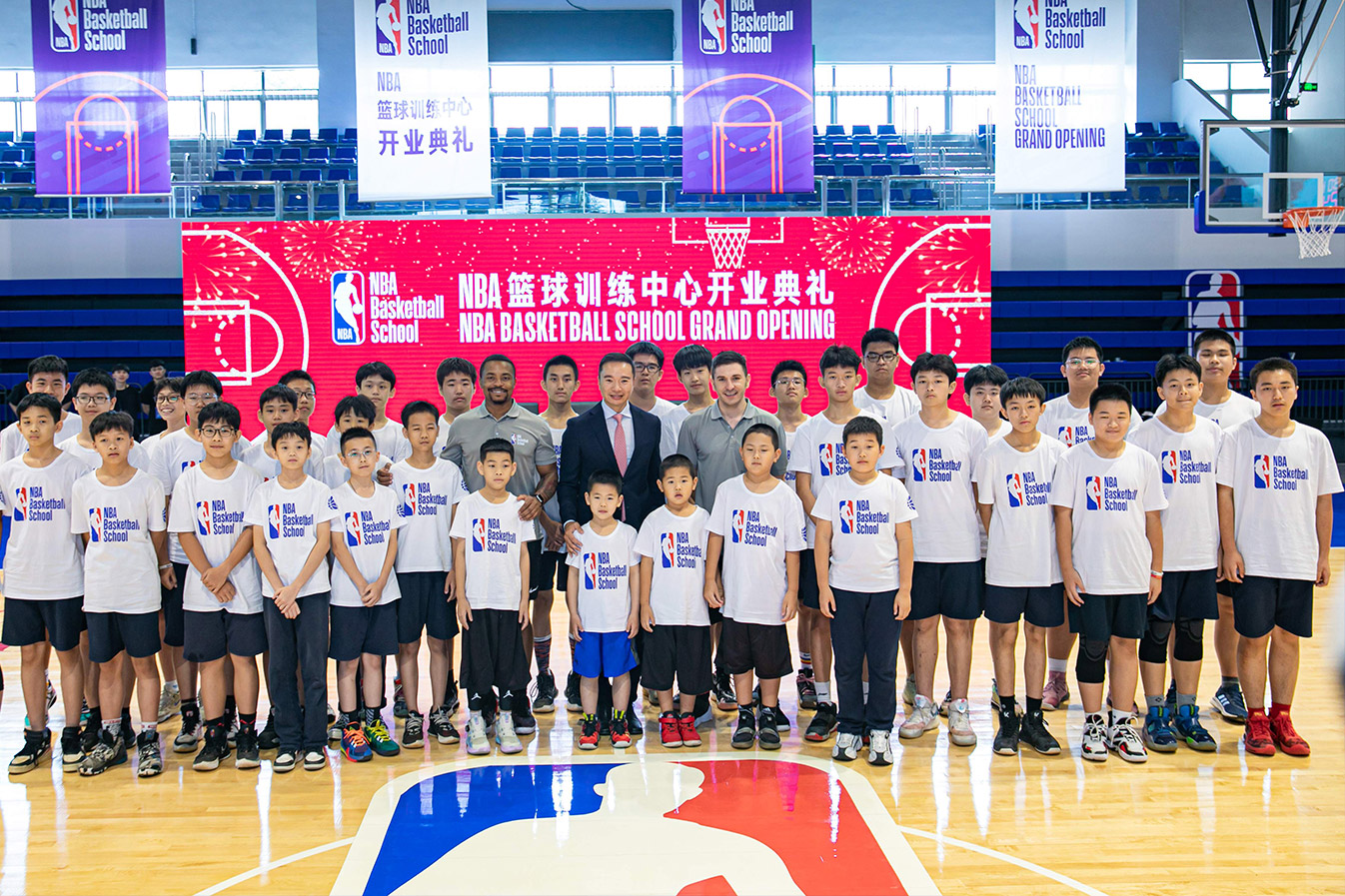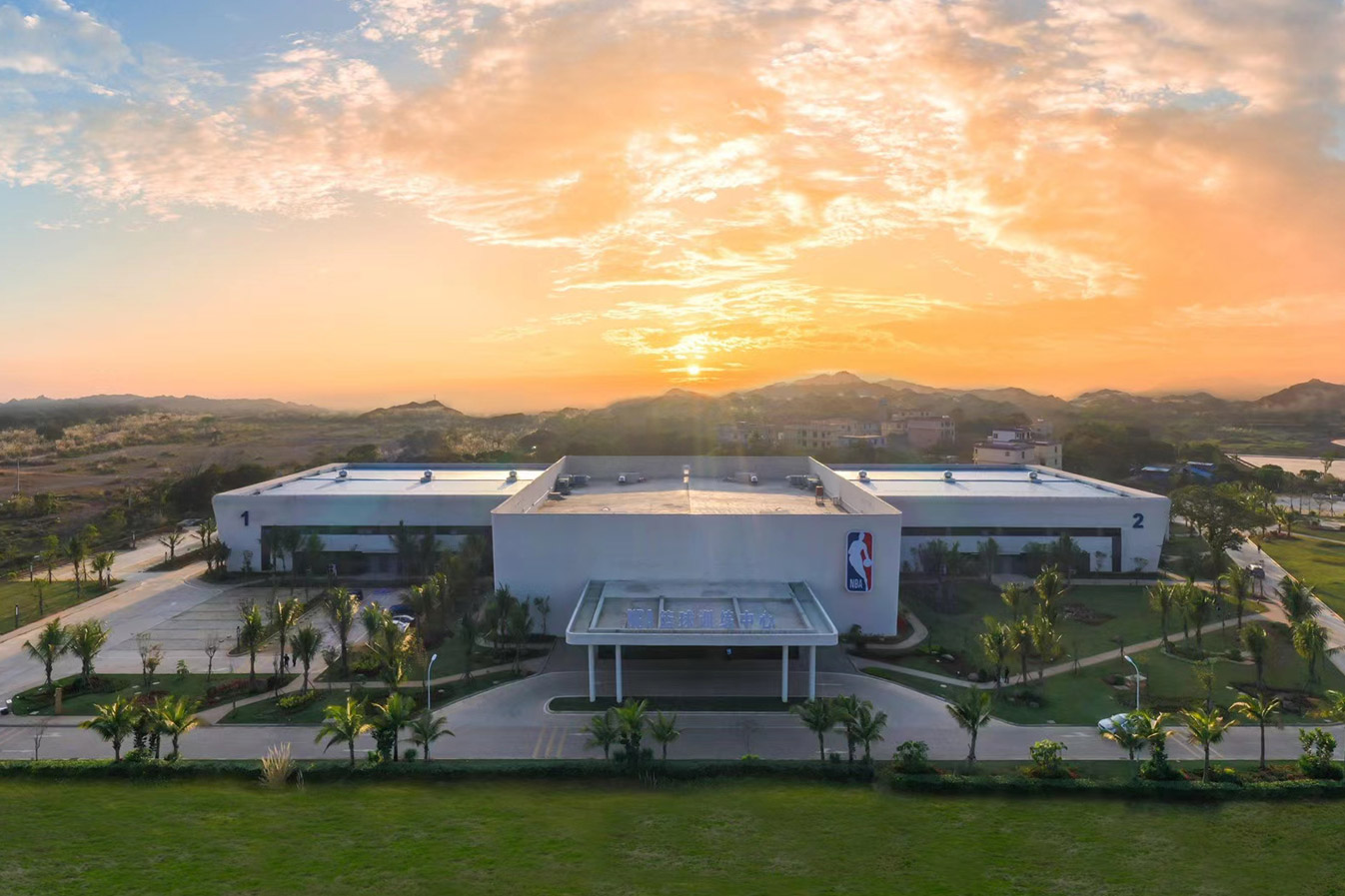 "The opening of the NBA Basketball School at Mission Hills Haikou reflects our commitment in developing Chinese youth basketball," said Mr. Stolt. He added, "Under the guidance of NBA coaches, we believe that more young players will be inspired to take up the sport and enjoy the game in the process."
2021 marks the start of the China's 17th five-year plan and a year closer to developing Hainan as a Free Trade Port come 2025. These developments undoubtedly bode well for the sports and tourism industries. The Haikou municipal government will continue to work with its partners to build a platform for international sporting events and exchanges, as well as attract sports- and tourism- related enterprises to set up in the city, creating a truly integrated destination.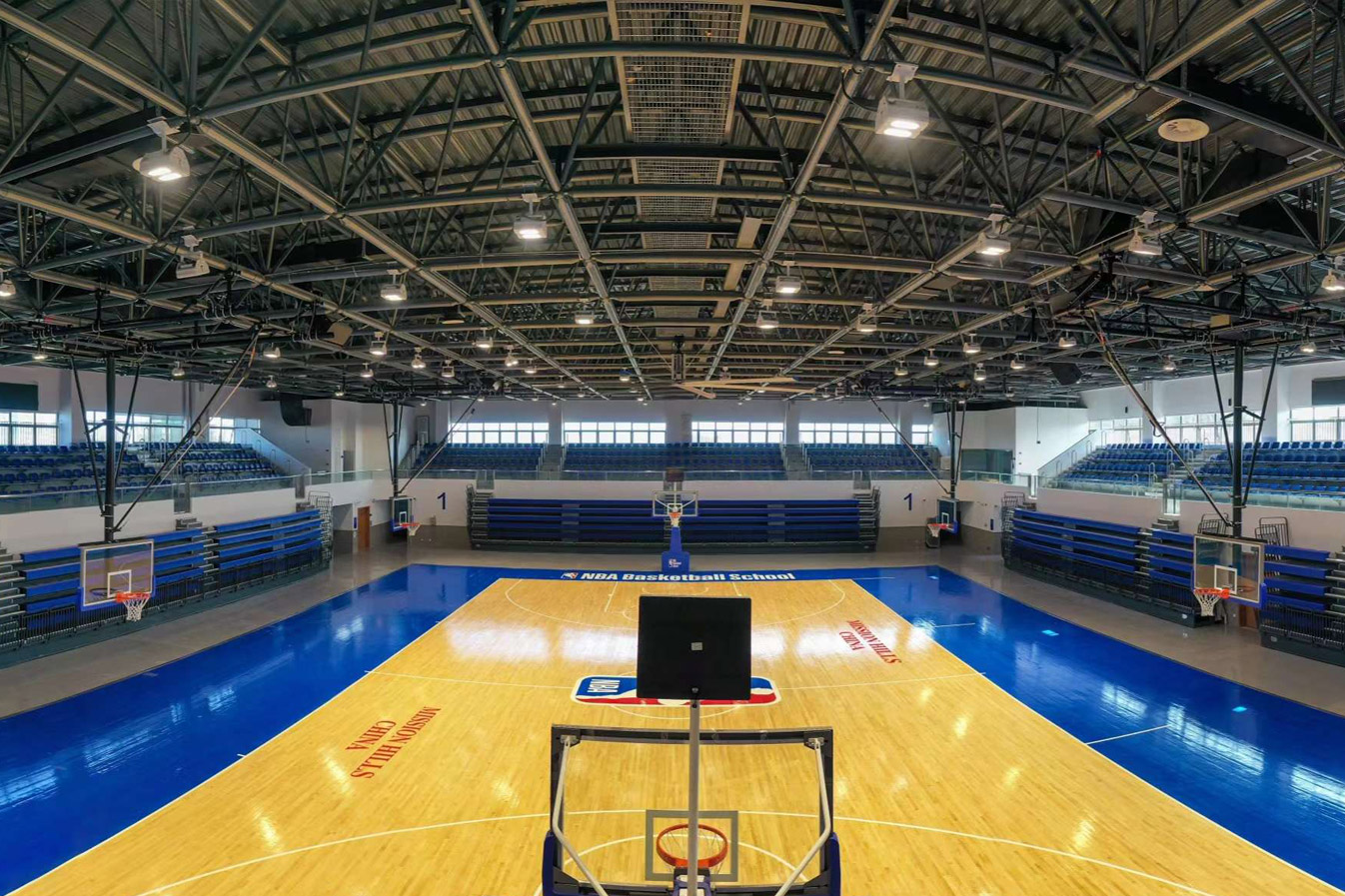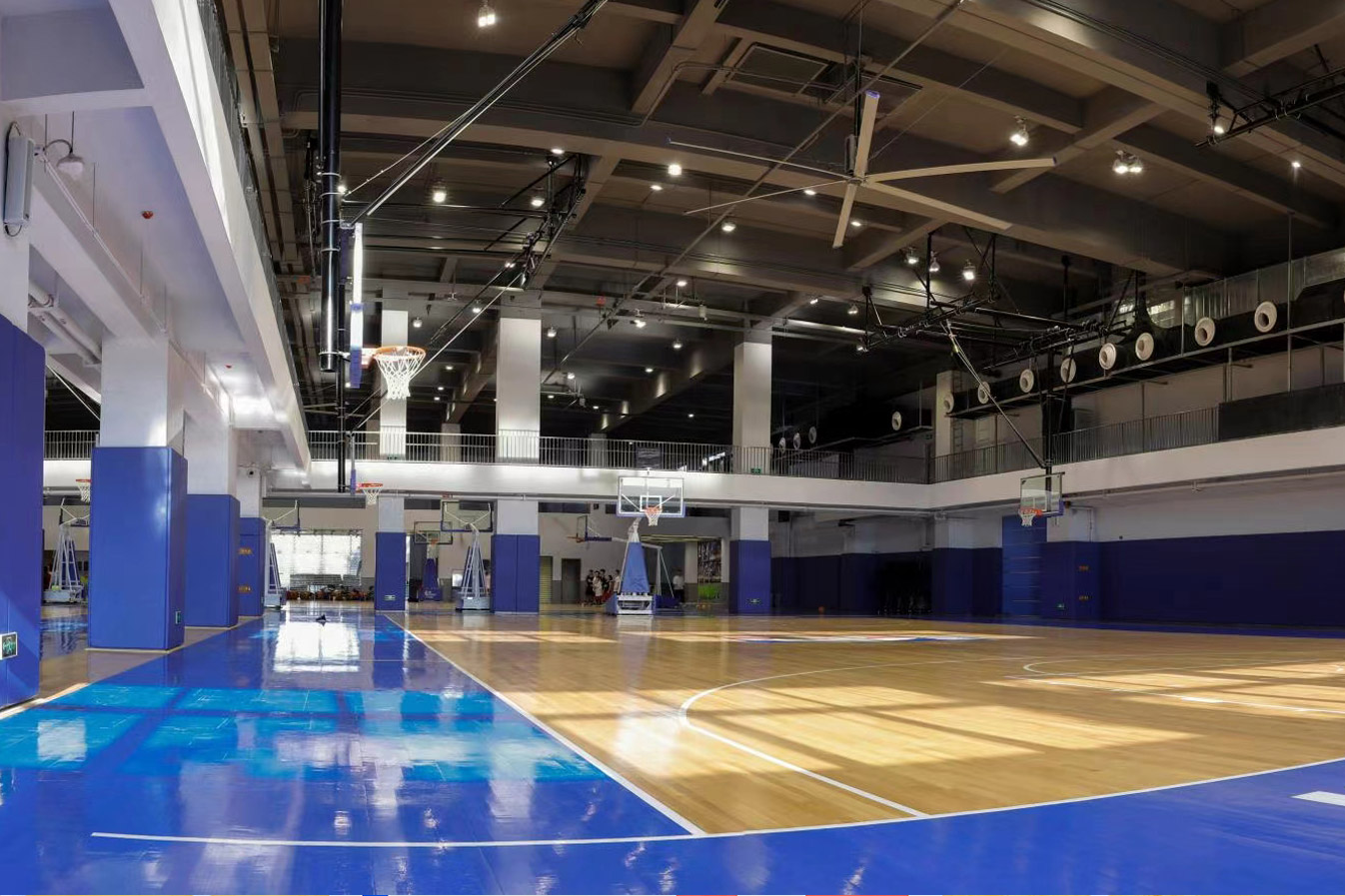 At the opening ceremony, it was also announced that Enhance Biomedical will be appointed the official medical and rehabilitation partner at the School. It will provide professional sports health consultancy and medical services at the School, and aid players' development in performance enhancement, injury prevention, treatment and rehabilitation. A professional medical team will also provide timely medical services for players in training.

This opening comes after "The Exhibit and Store" – a multi-level experience that features interactive exhibits, video and imagery to showcase the passion of the league, its teams and players, as well as its rich legacy, on top of a broad assortment of merchandise, fan apparel and basketball gear in the retail Store.

With more than 1 billion fans worldwide, the league currently has basketball schools in Brazil, Greece, India, UAE and China. NBA has also been committed to popularizing the game and youth development in China. The NBA has partnered CBA in training since 2009, and has conducted extensive exchanges in coach and referee training. The league's global youth basketball participation program – Jr. NBA – has also joined hands with China's Ministry of Education since 2016, helping more than 10 million students across 8,000 primary and secondary schools gain access to training materials, teacher training and assisting in facility development.

About NBA China

The NBA's entity that conducts all of the league's businesses in China was formed in January 2008 after its first office opened in Hong Kong in 1992.  The NBA currently has relationships with a network of television and digital media outlets in China, including a 30-plus year partnership with CCTV.  The league hosts hundreds of touring basketball events for fans, conducts community enrichment programs, and maintains marketing partnerships with a combination of world-class China-based corporations and U.S.-based multinationals.

NBA-licensed apparel and footwear are available through retail and authorized online stores on e-commerce and social media platforms, including NBAStore.cn, Tmall.com, JD.com, NBAStore.hk and NBAStore.tw.  In 2004, the NBA became the first American professional sports league to play games in China.  Following NBA China Games 2019, 17 NBA teams will have played 28 games in China.

About Mission Hills Group

The Mission Hills Group – owner and operator of world-class resorts in the heart of the Pearl River Delta and on the tropical island of Hainan – is a pioneer in China's hospitality, sports and leisure industry.

The fully-integrated Mission Hills resorts span more than 40 square kilometres, including 22 championship golf courses – making it the world's largest golf facility – plus five-star hotels, award-winning spas and volcanic mineral springs, international convention centers, state-of-the-art golf academies, a 20-pitch football training base, Asia's largest basketball school and Asia's biggest tennis facility.

Other significant projects at Mission Hills include shopping and entertainment at Mission Hills Centreville, Bromsgrove School Mission Hills in collaboration with the 550-year-old British boarding school, co-operations with world-renowned hotel brands Hard Rock, Renaissance and Ritz-Carlton, Mission Hills Movie Town, and ground-breaking partnerships with FC Barcelona, NBA and PGA of America.

For more information visit www.missionhillschina.com or follow Mission Hills China on social media.

About Enhance Biomedical

The Enhance International Medical Center (EIMC) is located at the Lecheng International Medical Tourism Pilot Zone in Boao, Hainan, focusing on sports medicine, preventive health care and comprehensive medical solutions. Through years of research and medical achievements, EIMC will strive to provide professional and customized services for the players.