Introducing Kelab Golf Negara Subang

Introducing Kelab Golf Negara Subang
Our new reciprocal in Malaysia

We are delighted to inform you that we have signed a new reciprocal arrangement with an exciting new club in Malaysia — Kelab Golf Negara Subang.

Kelab Golf Negara Subang (Subang National Golf Club) is a private members golf club located in Petaling Jaya, close to Kuala Lumpur. The members and their invited guests play on the original and well-rated Putra championship course (Agong and Tunku nines) and its sister Kelana course (Sultan and Tunnines).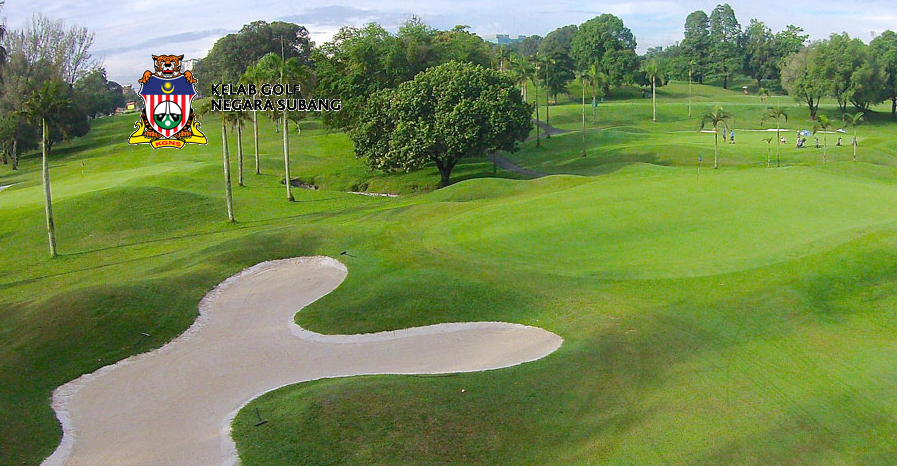 Tom Verity, who working closely with the PWD engineers, Mr. Chew Choon Lee and Mr. Bobby Tan, in shaping the greens and fairways out of a former rubber estate denuded of most of its trees.
KGNS hosted a number of friendly tournaments throughout 1969 and 1970 that attracted large numbers of entries. In 1971, KGNS switched over to the USGA handicapping system and by the time the first Selangor Open was held in April 1972, most of the leading Malaysian golfers who participated were unanimous in their view that the course was challenging and punishing and that the "huge" greens were a tough challenge. Such was the background against which the Club went ahead in the mid-70s to build the Tun's and Sultan's nines in addition to the original Agong's and Tunku's nines. The full 36-hole course dates from early 1978 when the last of the 9 holes was opened for play. In 1981 KGNS became the only Club in Malaysia to instal an automatic sprinkler system for the entire course.
Kelab Golf Negara Subang is located at Kuala Lumpur just 15 minutes drives' from Subang International Airport.

For booking information including any playing restrictions, please contact Member and Guest Service Office by email at Reciprocal@missionhillschina.com or by Wechat: MUUUUUUUUYI

Click here to visit Kelab Golf Negara Subang 's website.

Thank you for your attention and we hope you are able to make use of our new reciprocal club soon. Happy travels!

Reciprocal Club Management

November 2023