MISSION HILLS CHINA CELEBRATES 20 YEARS OF GOLF'S TOUGHEST TEST!
[Shenzhen, China – 8 April 2023] Mission Hills Group in China is celebrating 20 years of its highly-popular Golfathon, a unique test of golf that has attracted more than 100,000 golfers from around the world since its launch in 2004.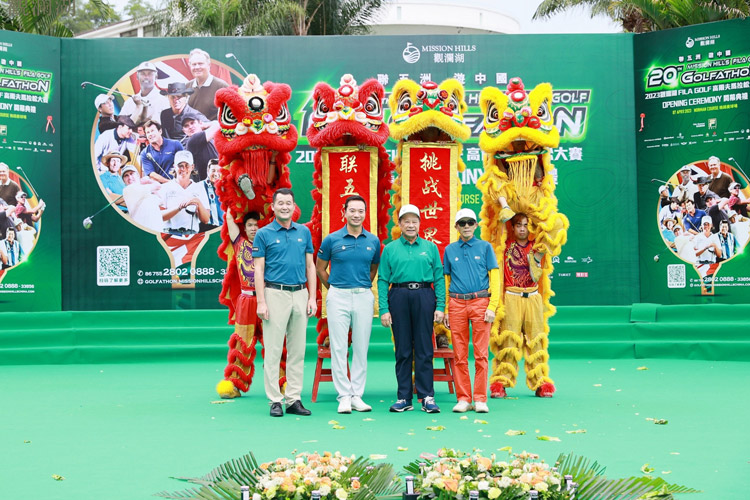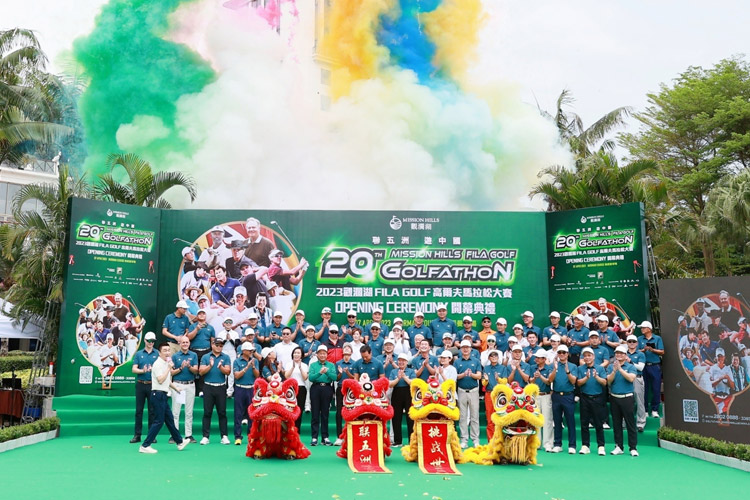 The 2023 Golfathon has officially teed off at the luxury Mission Hills Dongguan resort in southern China, presenting a challenge to golfers to play nine courses at the world's largest golf facility over the next few months.
Enthusiasts who complete the Golfathon within five days receive a special Iron Man award. There is also a prize for the top junior to complete the challenge.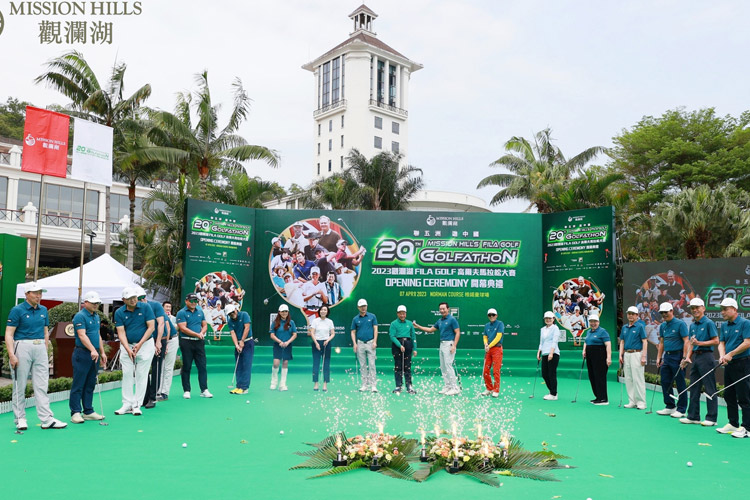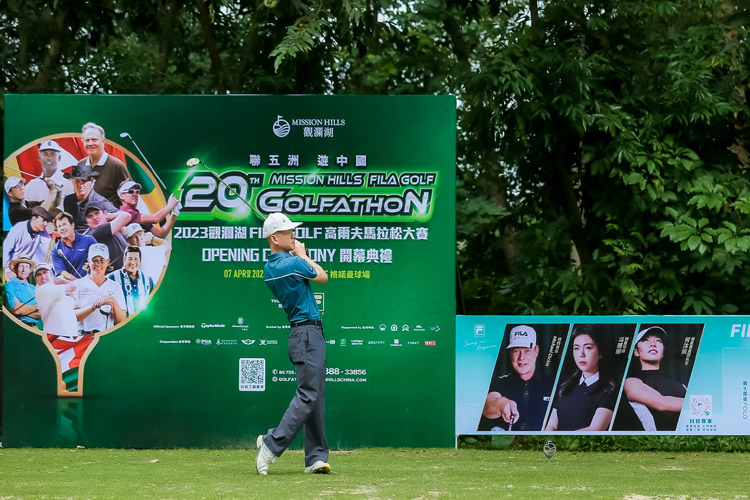 "Over the past 20 years, the Golfathon has attracted more than 100,000 golfers from 30 different countries to take on this toughest of tests at Mission Hills," said Tenniel Chu, Group Vice-Chairman of Mission Hills. "The Golfathon has become a truly international celebration of golf and a symbol of the growth of the game in China over the past two decades. It is central to the Mission Hills vision to bring China to the world and the world to China."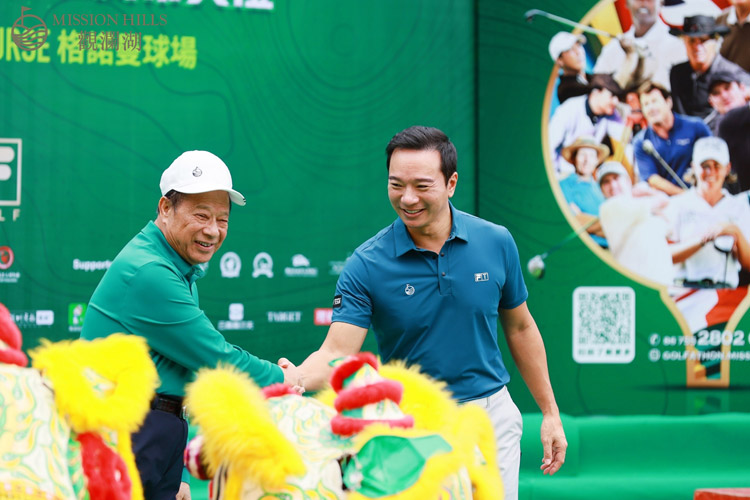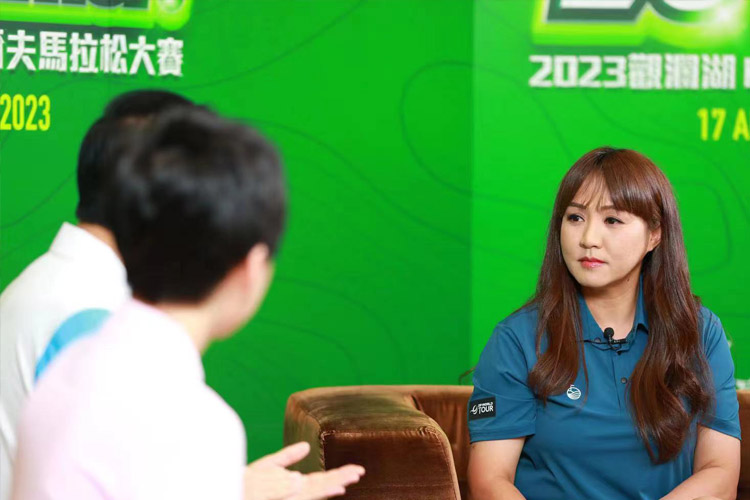 Created in 2004 to celebrate Mission Hills' recognition by the Guinness World Records as the world's largest golf club, the 20th Golfathon will run until 15 September 2023. It offers golfers the opportunity to play 9 of the award-winning courses at Mission Hills in Shenzhen and Dongguan, designed by golf legends including Jack Nicklaus, Sir Nick Faldo, Greg Norman, Ernie Els, Justin Rose, Ian Poulter and Annika Sorenstam.
All marathon participants will receive a "30-minute technical assessment" by the PGA Mission Hills Golf Academy. During the marathon, the PGA Academy will hold a monthly themed teaching day for marathon players, providing detailed guidance on swing techniques and course strategies. Shenzhen Nanfeng Golf Club and Andy Friis Sports Academy Mission Hills also supported the marathon.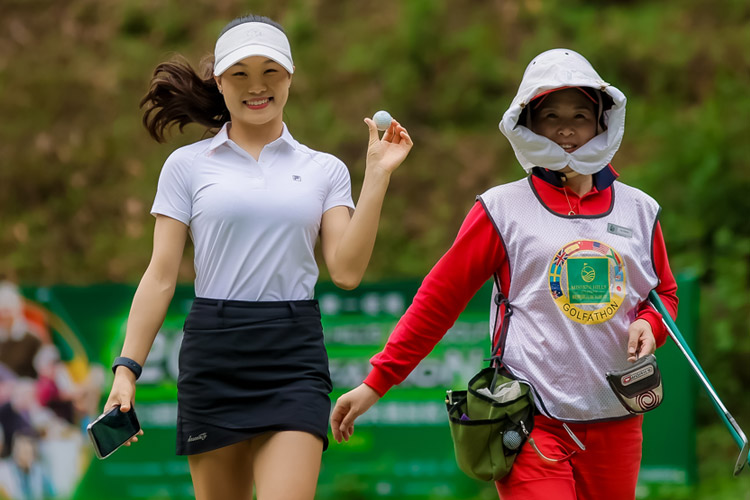 The well-known sports brand FILA GOLF sponsored the marathon this time, and provided generous prizes and souvenirs for the event. Taylormade and Beachhead are official sponsors of the competition.

The person in charge of FILA GOLF said that FILA's pioneering spirit in the field of golf coincides with the spirit of the marathon. The cooperation will provide players with a better event atmosphere, and we will also work together to promote this elite sport.It is understood that each contestant can redeem customized exquisite souvenirs at FILA stores in Shenzhen and Dongguan Mission Hills with their marathon electronic vouchers. Taylormade and Beachhead, as official sponsors, provided a lot of support for the event.