MISSION HILLS JUNIOR GOLF PROGRAM BACK ON TRACK AS JACK TONG AND JENNY CHANG CLINCHES THE 13TH MISSION HILLS JACK NICKLAUS JUNIOR CHAMPIONSHIP
[Dongguan, China – 4th October 2020] In the highly anticipated 13th edition of the Jack Nicklaus Junior Championship at Mission Hills Dongguan, Jack Tong fired a stunning tournament-low round of 65 to finish with 204 (65-69-70), clinching the overall boys' title, while Jenny Chang took home the overall girls' title with a 222 finish (74-74-74), after a tie-breaker with Peng Yufei.
With a field of 120 outstanding players from six countries and regions, Yu Junting (224) and Limin Tingting (229) were the runners-up in the boys' 13-18 category, with Peng Yufei (222) and Zou Yiyun (228) in the girls' 13-18 category. Chen Zhengdao (238) won the boys' 10-12 category, and Liao Kexin (254) won the girls' category. With a final score of 221, Qin Gan was the boys' 8-9 champion, while Lai Lishan (236) won the girls' 8-9 champion.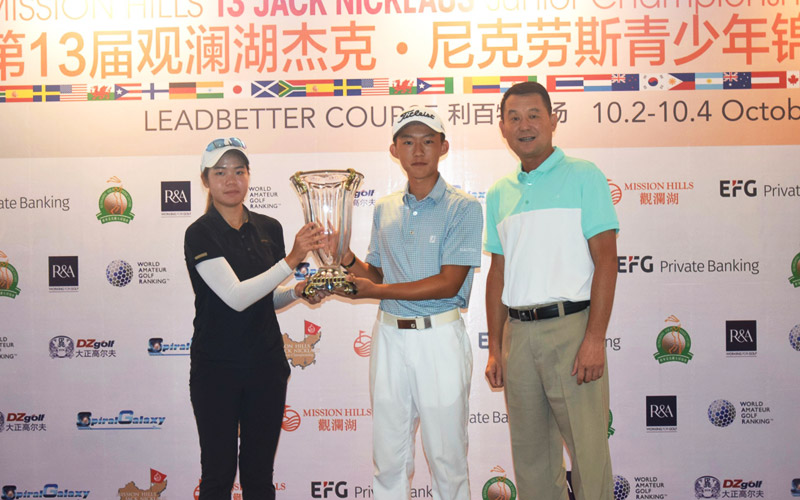 This year's event attracted nearly 180 players from all over the world, with some of the best players in the region, including Jack Tong, Huang Yuteng, Jenny Chang and Hun Tengteng.
In a post-game interview, Jack Tong expressed his delight in winning the overall title saying,  "Each course at Mission Hills features different characteristics and difficulties. Challenging the courses here has greatly improved my skills."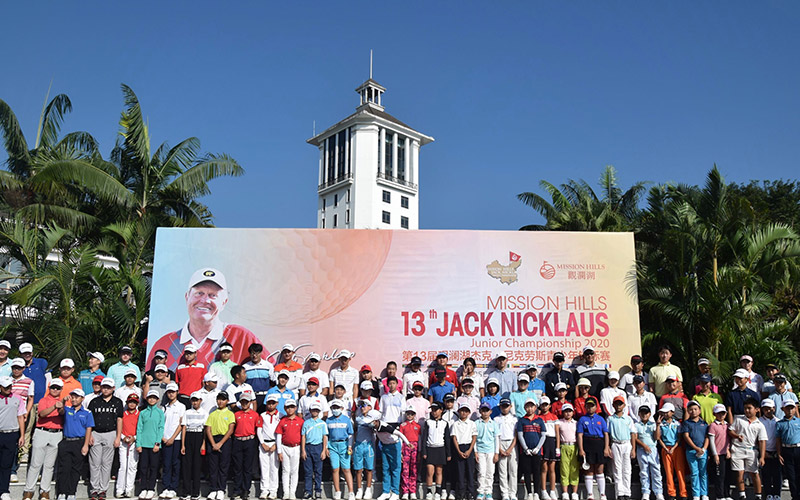 The stakes remained high at Leadbetter Course at Mission Hills Dongguan as the leading players will be invited to compete in the Nicklaus Junior Championship, played at the beautiful Hills Course of Jonathan's Landing Golf Club next summer in Jupiter County, Florida.
The overall champions and top three players in each category will also be invited to participate in the finals of the Mission Hills Youth Series 2020 and the Faldo Series Shenzhen Championship.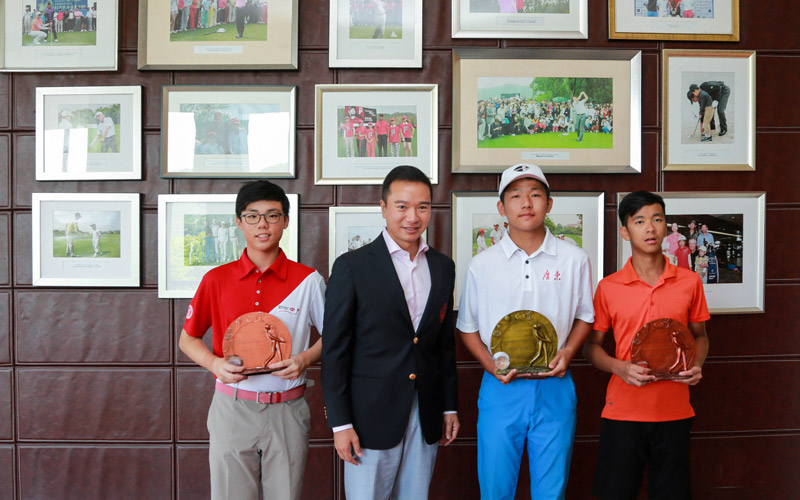 With R&A and China Golf Association ranking points on offer, the 2020 Mission Hills Jack Nicklaus Junior Championship on the Leadbetter Course marked an important milestone in the resumption of golf tournaments and an important date in the Group's award-winning junior golf calendar, sponsored by EFG Bank.
Mr Tenniel Chu, Vice-Chairman of Mission Hills Group, said: "This tournament is made more special by being the only Jack Nicklaus junior series held outside of the United States. As the designer of Mission Hills" very first golf course, Mission Hills has built up close rapport with Jack over more than two decades, and haver committed ourselves to pursuing youth development in the sport.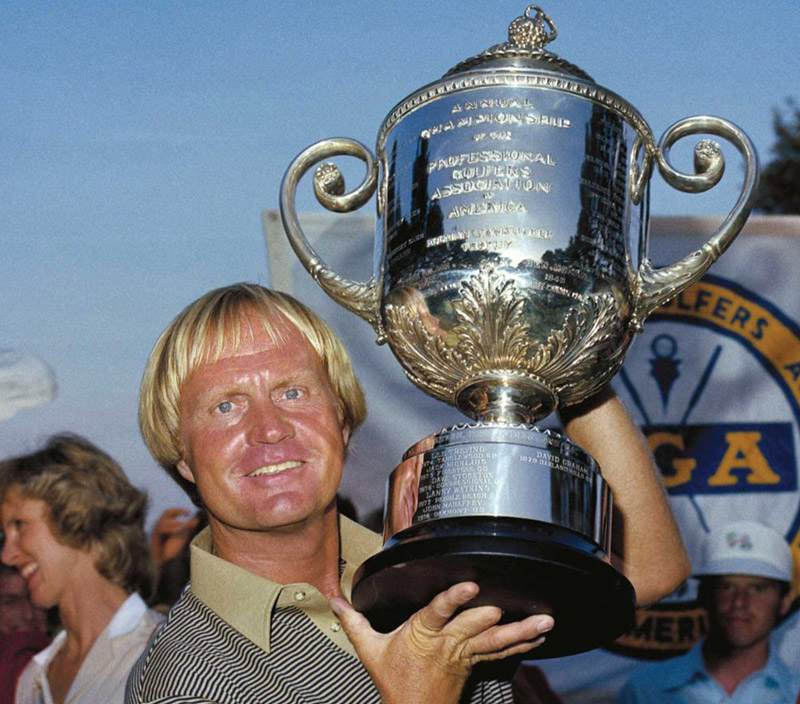 Mr Jack Nicklaus, golf legend and cofounder of the tournament, added "In partnering Mission Hills, we achieve constant growth with the introduction of new developments to this tournament every year, and I am thankful for the dedicated efforts from Tenniel and the Mission Hills team."
The Mission Hills Junior Golf Program provides access to the sport for tens of thousands of juniors each year, from beginners to elite amateurs, through junior tournaments, coaching, camps and clinics, school classes, free access for juniors to three of its courses and free entry into the Dr David Chu Golf Museum at Mission Hills, the first in China.
Founded in 1992, the Mission Hills Group has invested more than six million US dollars into its Junior Golf Program; and more than 100,000 competitive rounds have been played at Mission Hills.  It was voted Best Youth Development Programme in Asia in 2018 and EFG Bank is its Official Partner.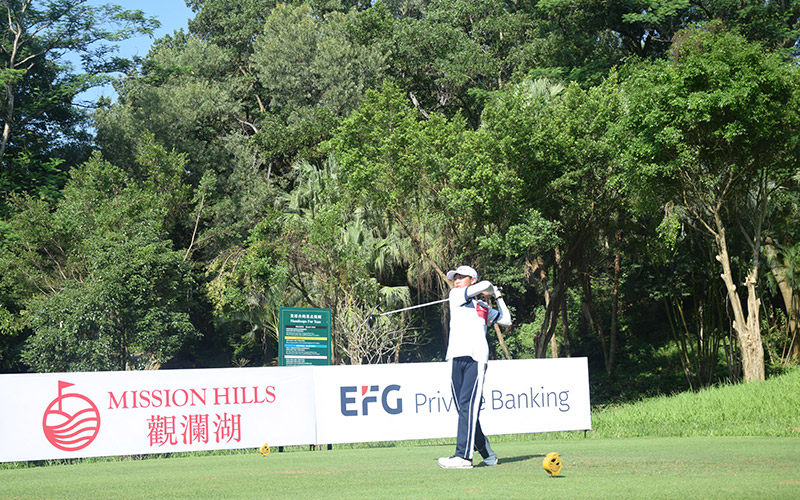 ABOUT MISSION HILLS GROUP

The Mission Hills Group – owner and operator of world-class resorts in the heart of the Pearl River Delta and on the tropical island of Hainan – is a pioneer in China's hospitality, sports and leisure industry.

The fully-integrated Mission Hills resorts span more than 40 square kilometres, including 22 championship golf courses – making it the world's largest golf facility – plus five-star hotels, award-winning spas and volcanic mineral springs, international convention centers, state-of-the-art golf academies, a 20-pitch football training base, Asia's largest basketball school and Asia's biggest tennis facility.

Other significant projects at Mission Hills include shopping and entertainment at Mission Hills Centreville, Bromsgrove School Mission Hills in collaboration with the 550-year-old British boarding school, co-operations with world-renowned hotel brands Hard Rock, Renaissance and Ritz-Carlton, Mission Hills Movie Town, China's first Wet'n'Wild water park and ground-breaking partnerships with FC Barcelona, NBA and PGA of America.

For more information visit www.missionhillschina.com or follow Mission Hills China on social media.

ABOUT EFG INTERNATIONAL

EFG International is a global private banking group offering private banking and asset management services and is headquartered in Zurich. EFG International's group of private banking businesses operates in around 40 locations worldwide. Its registered shares (EFGN) are listed on the SIX Swiss Exchange.